KES 900
E-Bike Compakt
The new EP8 motor from Shimano makes the compact KES 900 extremely powerful in terms of support. Ona trip or in everyday life, this model will keep you on the move. The components are freely selectable. 
from 3649,00 €
Due to the space-saving design, you can store our compact series bikes easy in the car, the bicycle garage in your camper or in the cellar. Fully folded the KES measures 37 x 95 x 108cm.
Configurate your dream bike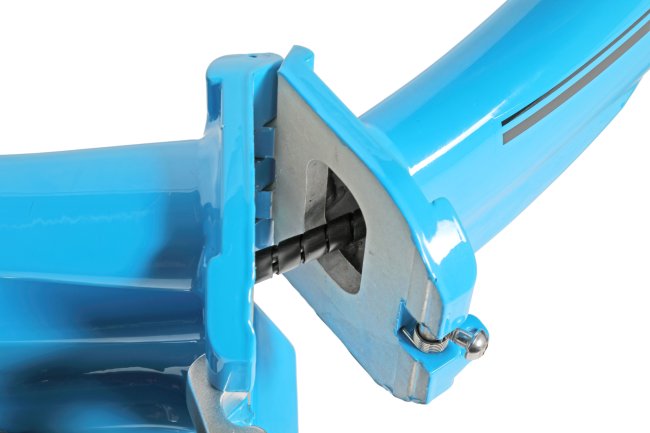 Compact and space-saving
The big advantage of the KES frame is the folding mechanism. This allows you to quickly reduce the bike size and store it easily.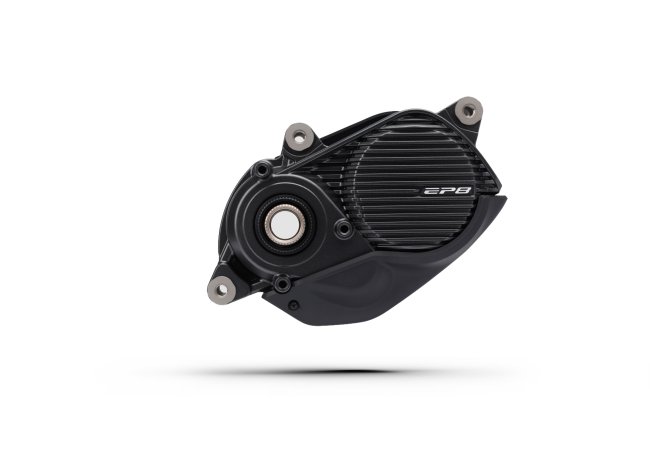 Shimano EP8
With 85 Nm, Shimano's latest motor offers plenty of power for off-road use and steep climbs. The drive unit is compact, very light and quiet.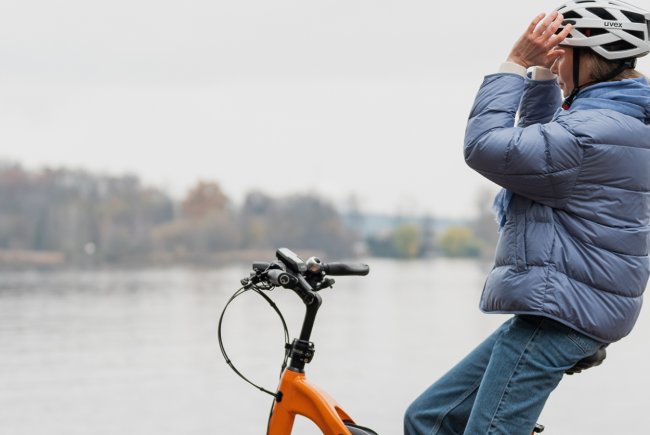 Speedlifter
Adjust the height of the handlebar to your body height and your needs   without any further tools with the speedlifter quick release solution.
Equipment packages
Prestige
Premium quality entirely: We replace the high-quality components with even better ones.
Saddle: Terry Fisio Flex Gel
Front light: Busch&Müller IQ-XS 70 TS
Frame lock: Frame lock with chain slot
Charger: Bosch 4A
Ambition
For all those who want a little more. The Upgrade Package takes your bike to the next level in terms of equipment. 
Saddle: Selle Royal Nuvola Gel Trekking
Front light: Busch&Müller MYC 50 Lux TS
Bell: Knog
Frame lock: Frame lock with chain slot
Charger: Shimano 4A
Elite
The ultimate level in quality for equipping your bike. We make no compromises and equip the bike with the best of the best.
Zadel: Terry Fisio Flex Gel
Komplamp: Busch&Müller IQ-X 150 Lux TS
Stuurpen: by.Schulz Speedlifter Twist pro
Bel: Knog
Frame Slot: Frame slot
Oplader: Shimano 4A
Fittings
Frame type
Compact Fold 20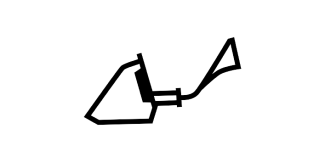 Compact Fold 20
5 speed Shimano Nexus freewheel
9 speed Shimano Sora
5 speed Shimano Nexus Di2 freewheel
Colour options
Each available in matte and gloss finish.
Equipment
Shimano EP8
Shimano's latest motor offers plenty of power for off-road use and steep climbs -  85 Nm. It delivers refined pedall assist feel, is at the same time quiet and yet convincing off-road.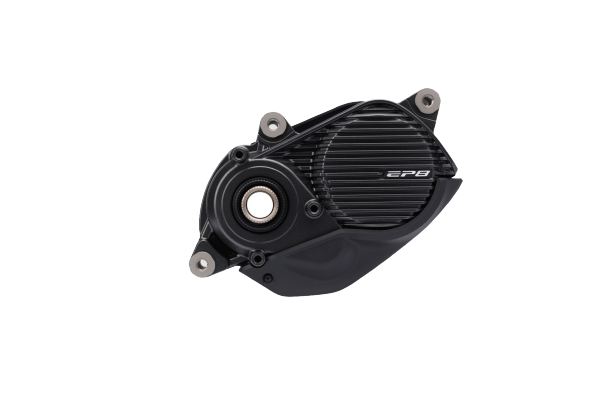 Trekking Town
The Trekking Town handlebar offers very good all-round properties, and its ergonomic bend and slight rise make it an ideal fit for trekking and touring bikes that can also be used for everyday use.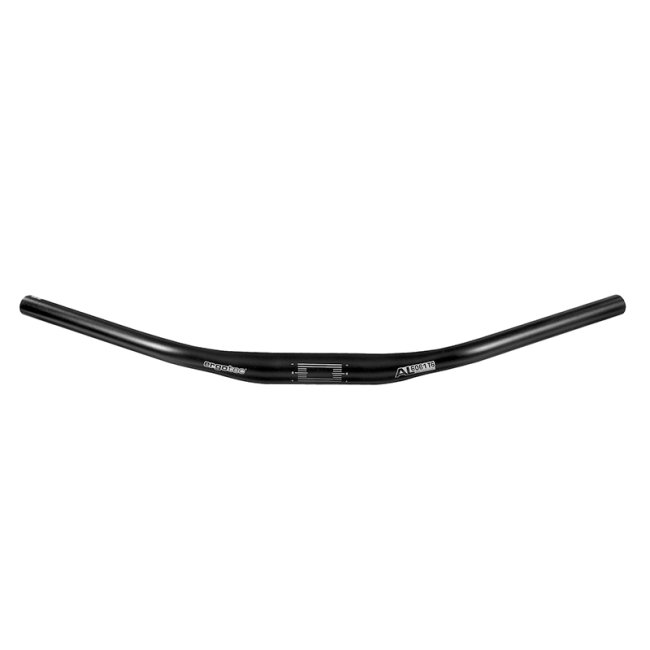 Schwalbe Pick Up 55-406
The cargo bikes tyre Schwalbe Pick Up has above-average puncture resistance. Fitted to our compact bikes, it will reliably get you to your destination.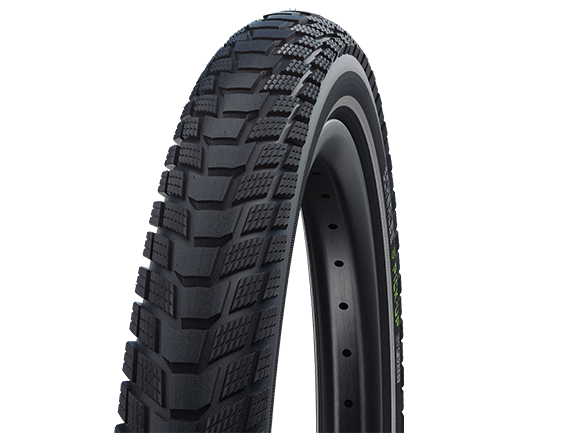 Shimano Disc MT200
This disc brake impresses with solid workmanship and high-quality materials. It benefits from the technical expertise of Shimano. The One-Way-Bleeding bleeding system allows easy maintenance, the grip width of 75 mm is also suitable for smaller hands. Its versatile design suits the numerous bike types and is always a good and inexpensive alternative.
Busch & Müller Dopp 35 Lux
A modern, powerful headlight specially developed for entry into the premium class. Thanks to proven lens technology, the LED headlight of the smallest design brings 35 lux to the road, an exceptional performance in this price class and product size, including parking light and daytime running LEDs. Large light openings to the side increase all-round visibility and thus safety.
Axa Juno
Compact design meets good visibility. Thanks to the LED technology and the wide reflector, you will be seen from a distance of 500m. The side lighting provides additional safety in the dark.
Alu rigid by.Schulz
The seat posts of the by.schulz R series, 3D forged from high-strength aluminium, are available in a length of 350 mm. Their surface is sandblasted, black matt anodized and provided with a scale. Its 2-screw clamping allows a stepless and stable fastening of the saddle. 
Wittkop Medicus City
The city version of the Medicus saddle offers more seating space and is therefore well suited for comfort bikes. 
Shimano 418 Wh
Well equipped for short tours, everyday life or a ride after work. The compact design of the battery also means little weight.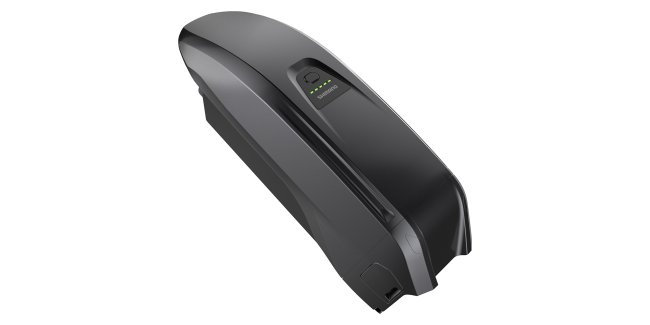 Frame geometry
The right frame height is important for high riding comfort and fun. Once you have decided on a model, the first step is to determine the frame height. This depends primarily on your leg / stride length. You can use the following rule of thumb to determine the right frame height: Step length x 0.66 = Frame height If you are exactly between two frame heights on offer, choose the smaller one. If you would like to equip your bike with a suspension seat post, also choose a frame one size smaller.