E-Bike Urban Mobility
TOUR 2FIVE
The TOUR 2FIVE combines a remarkably durable gear shift with a powerful rear motor. You can also choose your favourite colour and some components.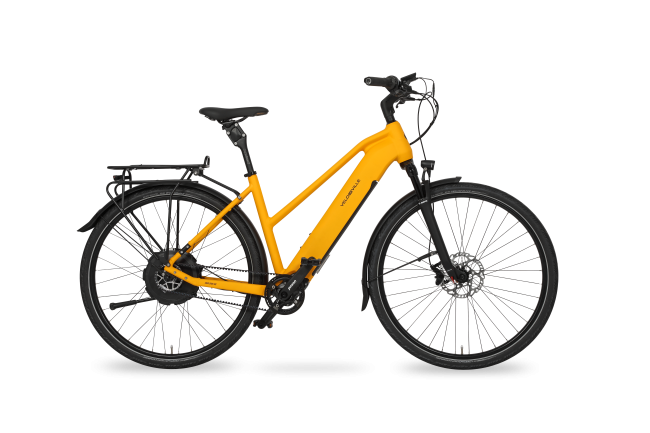 The Urban Mobility series is designed for city life. Elegance and power create riding enthusiasm and everyday life can be mastered effortlessly. Different frame shapes are possible and the components are selectable.
Configurate your dream bike

Diamant
The massive down tube and beefy design fits perfectly for a powerful and fast riding experience.

Trapez
The trapezoidal frame looks sporty and powerful from all sides. The battery and the motor are perfectly integrated. 
Equipment packages
Premium
Premium quality through and through: We replace the high-quality components with even better ones. 
• Fork: RST Vogue Air Lockout
• Seatpost: Ergotec PM-705 N parallelogram
• Saddle: SR Loire/Nuvola
• Tires: Schwalbe Marathon E-Plus 50-622
• Front light: Busch & Müller IQ-X E 150 Lux
• Back light: Busch & Müller Toplight Line Brex
• Bell: Knog
• Pedals: industrial ball bearings
• Frame lock: with chain slot
Fittings
Frame type
Diamant Intube
Trapez Intube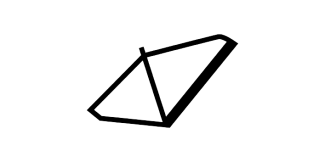 Diamant Intube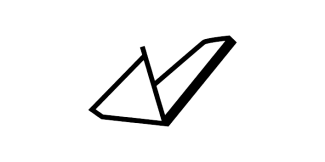 Trapez Intube
Colour options
Each available in matte and gloss finish.
Equipment
Axa Juno
Compact design meets good visibility. Thanks to the LED technology and the wide reflector, you will be seen from a distance of 500m. The side lighting provides additional safety in the dark.
Busch & Müller IQ-XS 80 Lux
If you are often on the road in the dark, the IQ-XS is a good choice. With its 80 Lux, it lights the road or path brightly. It also offers good close-range illumination. A daytime running light is also integrated.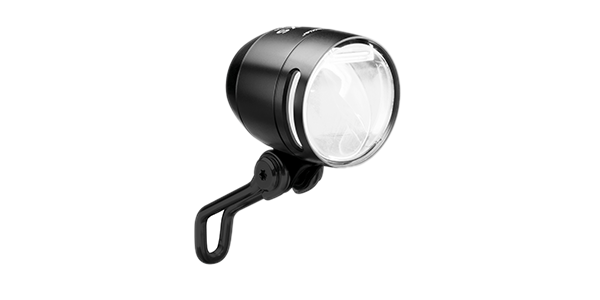 Shimano Disc MT200
This disc brake impresses with solid workmanship and high-quality materials. It benefits from the technical expertise of Shimano. The One-Way-Bleeding bleeding system allows easy maintenance, the grip width of 75 mm is also suitable for smaller hands. Its versatile design suits the numerous bike types and is always a good and inexpensive alternative.
Ergon GP-10
The original of the wing grip ensures optimal support and prevents numb fingers and discomfort in your hands and forearms. Worldwide the reference product in function, material and processing.
Ergotec Trekking
The Ergotec Trekking handlebar offers very good all-round properties, and its ergonomic bend and slight rise make it an ideal fit for trekking and touring bikes that can also be used for everyday use.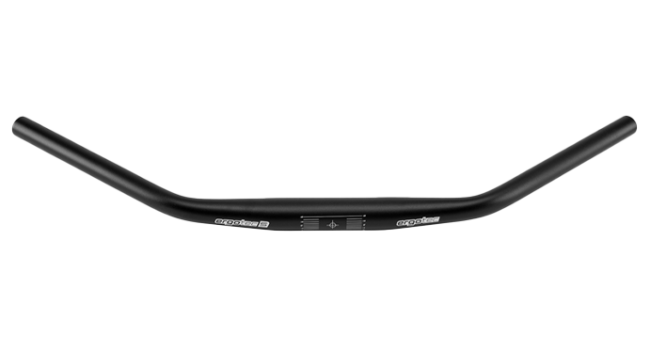 Frame geometry
The right frame height is important for high riding comfort and fun. Once you have decided on a model, the first step is to determine the frame height. This depends primarily on your leg / stride length. You can use the following rule of thumb to determine the right frame height: Step length x 0.66 = Frame height If you are exactly between two frame heights on offer, choose the smaller one. If you would like to equip your bike with a suspension seat post, also choose a frame one size smaller.