A 200
The components of our all-round trekking bike can be adapted to your individual field of use. The bike comes with a suspension fork and a moderate riding position.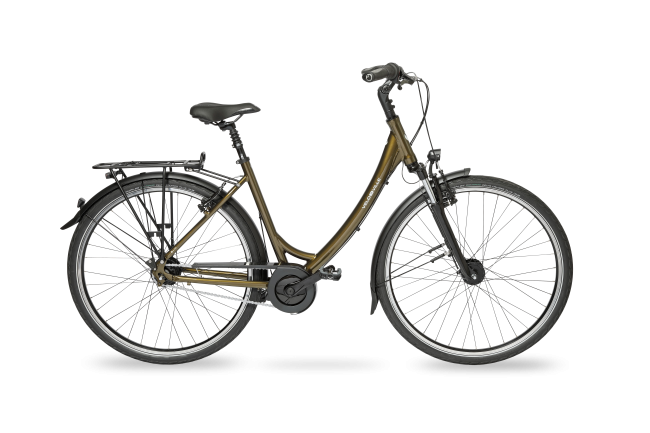 Regardless of what you want to explore, the trekking series is ideally equipped for it. The well-equipped A 200 reliably masters tours in the city as well as excursions on dirt or gravel paths.
Configurate your dream bike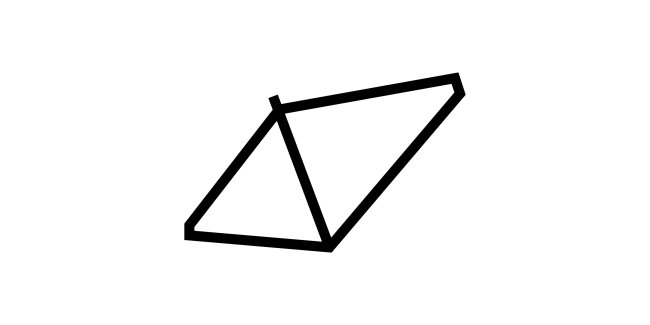 Diamant
A classic men's frame made of aluminium in a round tube look. With the continuous top tube, it is very stable, available up to 65cm frame height and additionally equipped with a toothed belt option.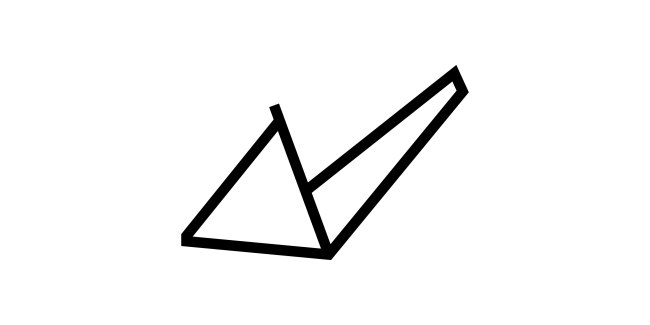 Trapez
The trapezoidal frame is the unisex version as an intermediate form of low entry and men's frame. It also has a mount for a toothed belt.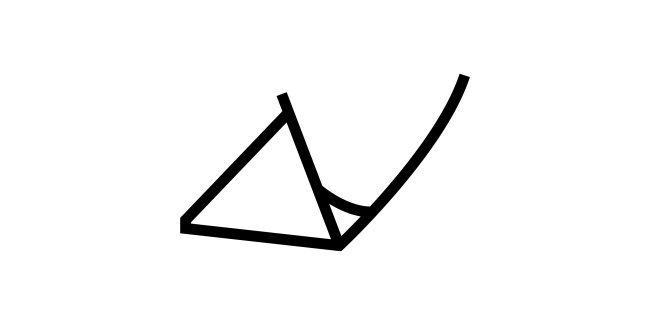 Palermo
The low entry of the Palermo frame makes every tour comfortable. It puts the focus on the more upright position.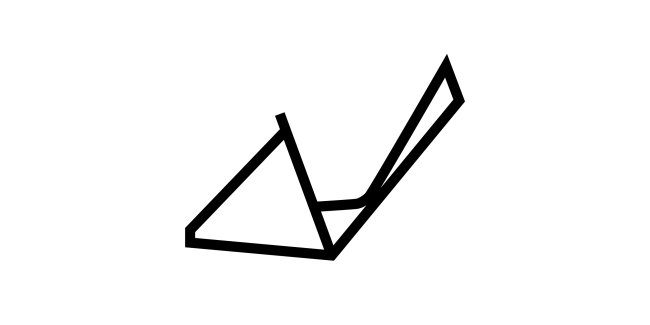 Elegance
Elegance frame stands for a unique shape that offers a lower entry despite the top tube. 

Comfort
Our most comfortable bicycle frame. It offers the most comfortable entry and an upright sitting position. A toothed belt is also possible here.

Comfort 26
With 26" wheels, this frame is also ideal for short people to comfortably master all everyday routes.
Equipment packages
Holland Style
The closed chain case, the expanders on the luggage rack and the frame lock with non-removable key ensure the familiar Dutch look of your bike.
• Carrier: Carrier strap
• Mudguards: Dress Guard
• Chain guard: Hesling Ride closed
• Frame lock: with chain slot 
Comfort
Your all-round bike becomes a city bike in the twinkling of an eye. This allows you to sit more comfortably and upright. 
Style
A brown saddle, brown tyres and brown grips give your bike a vintage look.
• Saddle: SR Loire Gel City brown
• Tyres: Schwalbe Energizer Plus 47-622 brown
• Grip: Herrmanns Primergo brown
Fittings
Frame type
Diamant Classic
Trapez Classic
Elegance Classic
Palermo Classic
Comfort Classic
Comfort Classic 26
Height
50 55 60 65
45 55
45 50 55
45 50 55 60
45 55
42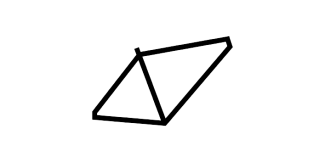 Diamant Classic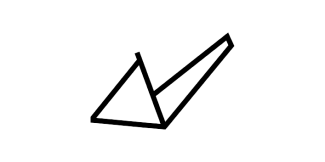 Trapez Classic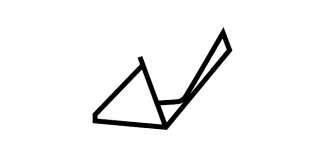 Elegance Classic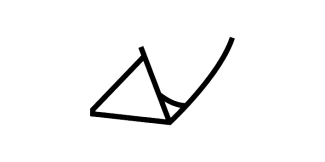 Palermo Classic

Comfort Classic

Comfort Classic 26
7 Gang Shimano Nexus Rücktritt
7 Gang Shimano Nexus Freilauf
8 Gang Shimano Nexus Freilauf
9 Gang Sunrace
8 Gang Shimano Nexus Rücktritt
27 Gang Shimano
11 Gang Sunrace
8 Gang Shimano Alfine Freilauf
11 Gang Shimano Alfine Freilauf
12 Gang Shimano Deore XT
Colour options
Each available in matte and gloss finish.
Equipment
Axa Juno
Compact design meets good visibility. Thanks to the LED technology and the wide reflector, you will be seen from a distance of 500m. The side lighting provides additional safety in the dark.
Ergotec Trekking
The Ergotec Trekking handlebar offers very good all-round properties, and its ergonomic bend and slight rise make it an ideal fit for trekking and touring bikes that can also be used for everyday use.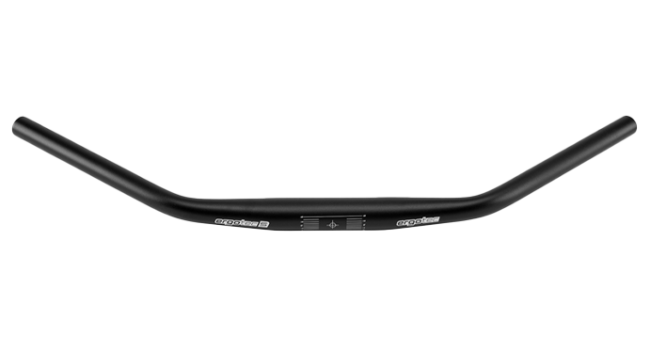 Ergon GP-10
The original of the wing grip ensures optimal support and prevents numb fingers and discomfort in your hands and forearms. Worldwide the reference product in function, material and processing.
Ergotec Glide
The Ergotec Glide is the entry-level suspension seat post, it offers a hardness adjustment as well as adjustable side play. This makes for a comfortable ride. The steel spring suspension supports body weight from 70 up to 120 kg. 
Busch & Müller Dopp 35 Lux
A modern, powerful headlight specially developed for entry into the premium class. Thanks to proven lens technology, the LED headlight of the smallest design brings 35 lux to the road, an exceptional performance in this price class and product size, including parking light and daytime running LEDs. Large light openings to the side increase all-round visibility and thus safety.
Shimano BR-T4000 V-Brake
A well-tried and tested braking system that saves weight and achieves good braking performance.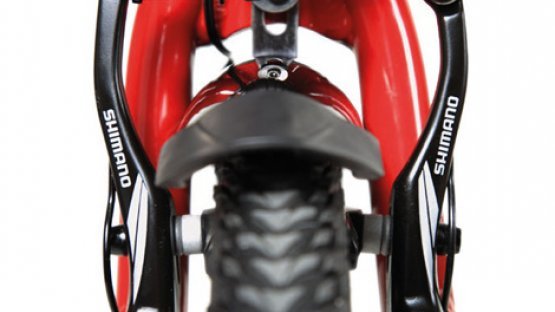 Wittkop Medicus Trekking
The Medicus trekking saddle is suitable for all those who want to adopt a moderate sitting position on their bike. That is why we use it as basic equipment on our trekking bikes. 
Schwalbe Delta Cruiser Plus 50-622
More than an entry-level tire. Affordable city and touring tire with remarkable puncture protection. Schwalbe Protection Level 5 with strong 3 mm PunctureGuard protection belt. The classic center-rib tread is versatile and offers pleasant rolling characteristics. Equipped with high-quality 50 EPI carcass as well as reflective stripes. A tire for anyone looking for a good all-rounder for everyday use. That is why the Delta Cruiser Plus is the standard tire on our all-round and comfort bikes.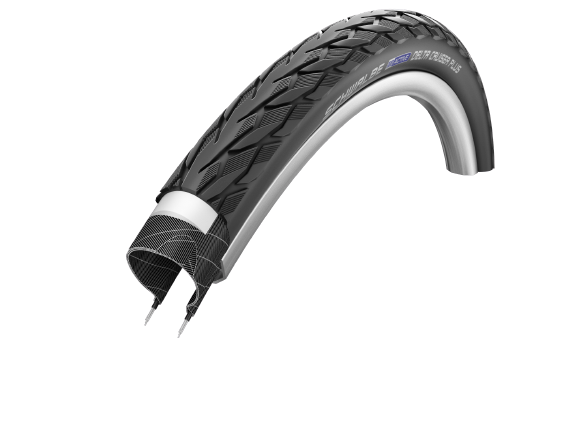 Frame geometry
The right frame height is important for high riding comfort and fun. Once you have decided on a model, the first step is to determine the frame height. This depends primarily on your leg / stride length. You can use the following rule of thumb to determine the right frame height: Step length x 0.66 = Frame height If you are exactly between two frame heights on offer, choose the smaller one. If you would like to equip your bike with a suspension seat post, also choose a frame one size smaller.