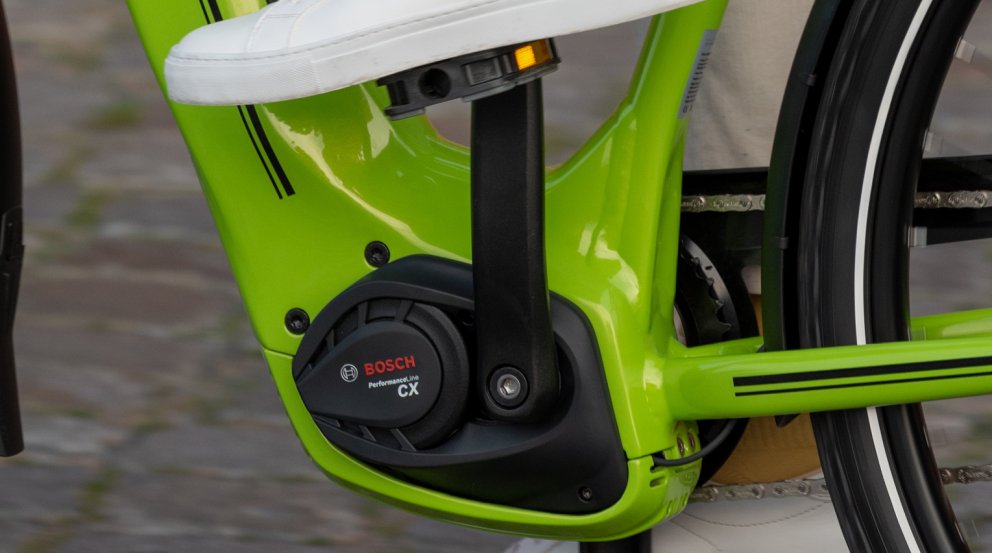 Colour selection and colour quality
After you have configured your bike and selected all the components, we get to work. In many individual steps and according to your exact specifications, your bicycle is manufactured. First, the frame you have chosen is primed and then painted in the colour of your choice. When producing our colours, we not only make sure that you have a large and exclusive choice, but above all that the paint is of the highest quality. Thus, all our colours offer particularly high resistance and durability.
Thumbnail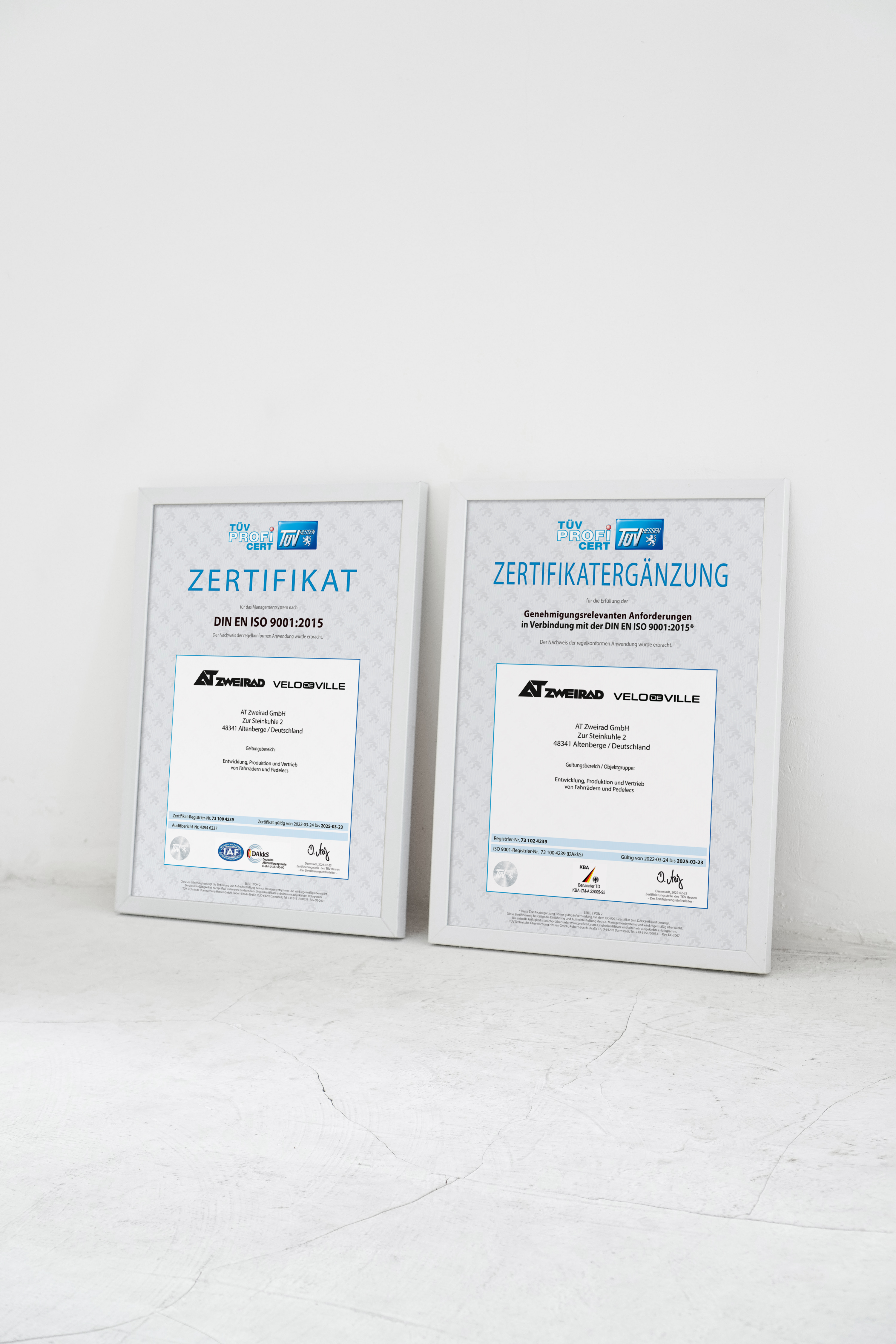 Production of the components
Regarding our components, we rely on renowned manufacturers who meet the highest quality standards and with whom we maintain long-term and trusting partnerships. In doing so, we pay strict attention to ensuring that a large part of the value creation takes place in regional proximity and are constantly increasing the proportion of components that originate from German or European production. Quality is thought of company-wide at VELO DE VILLE. This is also demonstrated by the fact that our quality management system is certified according to DIN EN ISO 9001:2015. Looking to the future, we are increasingly focusing on the sustainability and longevity of our components in order to make the bicycle or e-bike product as such even more sustainable, to promote the responsible use of resources and thus to make our contribution for future generations.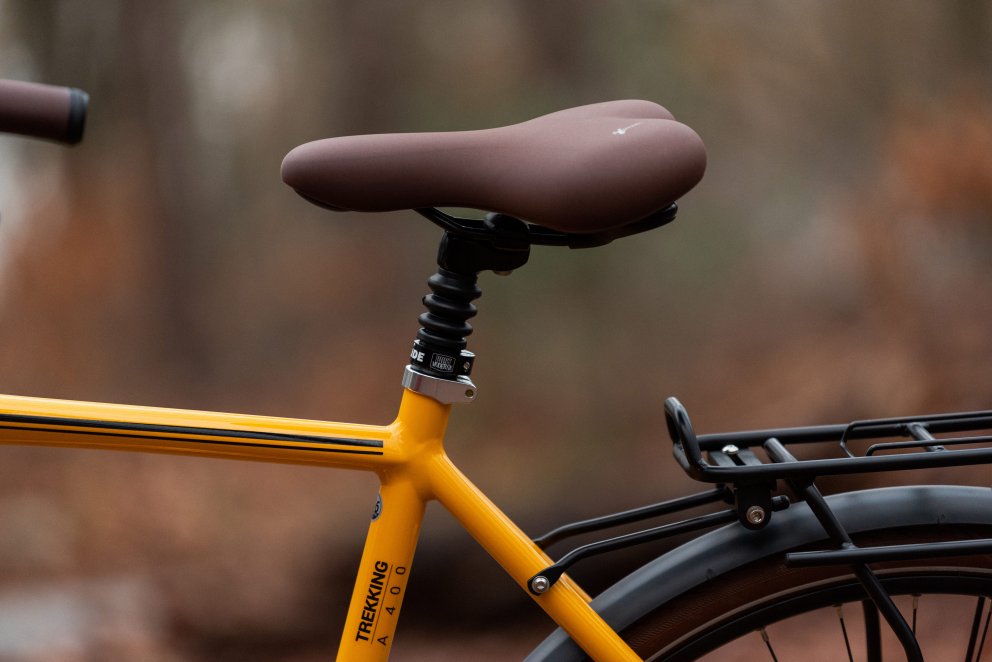 Assembly of the individual parts
Wheels, saddles, handlebars, lights and gears are assembled by hand at various stations. Every bicycle is made by us as a team, where every move is perfect. The experience of our employees and the team spirit is a good prerequisite for customer-oriented production of our quality bicycles. Hundreds of bicycles are made by hand every day.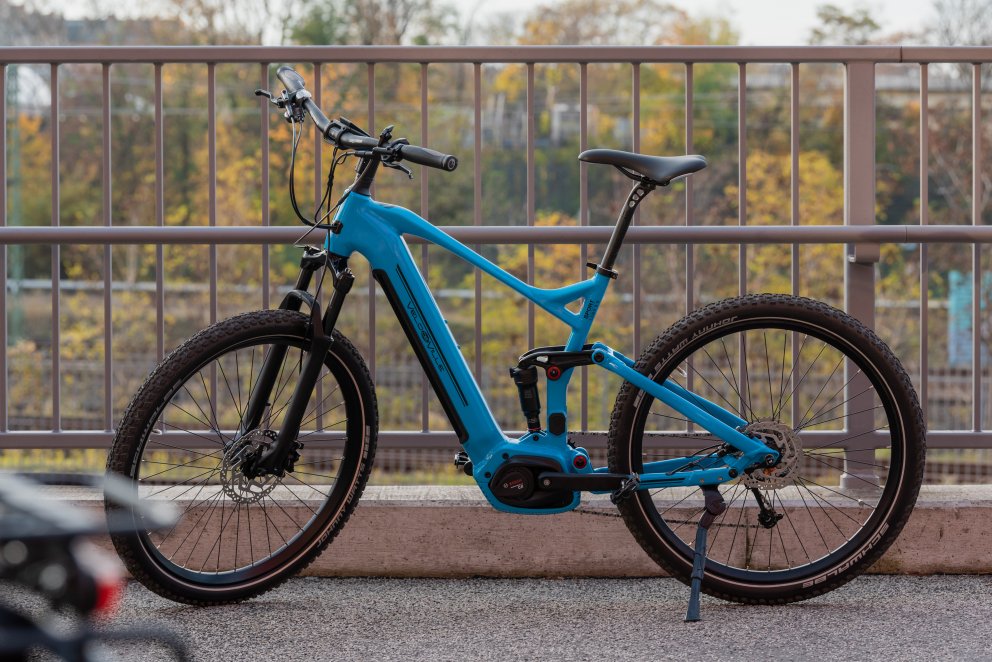 Inspection and delivery
All bicycles that are made in our factory are checked and tested before they leave our premises. No screw should be too loose, no part should be incorrectly installed. Based on your order, we check once again whether everything has been implemented as desired and test the bicycle for safety and quality. Then, for transport purposes, the pedals are dismantled and the bicycle is prepared for transport to your specialist dealer.