Allround
If you're looking for a companion for every day, you've come to the right place. Our all-round bikes are characterised by their incredible versatility. It is not without reason that this category offers the most configuration options to increase flexibility and to further equip the bike according to your wishes. An all-rounder generally comes with an adjustable stem with ergonomically slightly curved handlebars, a full lighting system, a suspension fork, a rear rack and narrow to medium-width tyres, so that you are well equipped for every aspect of everyday life.
Choose Allround if
the bike accompanies you in everyday life

you want to get the maximum configuration possibilities

you also want to go on journeys and longer tours with the bike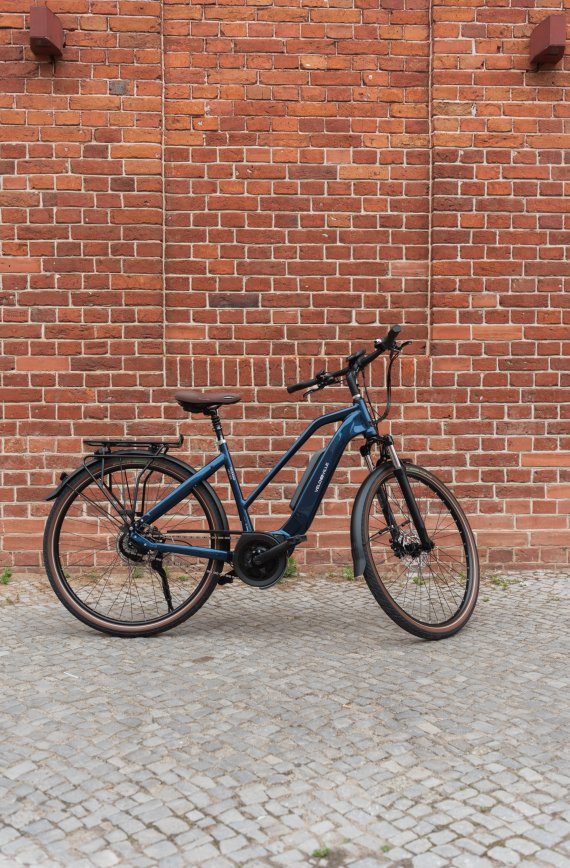 SUV
This category you know from the automotive industry can be perfectly applied to bikes. The sporty handlebars on the SUV bike with a flat stem create a touring-oriented seating position, and the riding stability and comfort are further improved by wider tyres. With these bikes, you can also go on tour off the beaten track.
Choose SUV if
you want to ride fast on wide tyres

you want to combine comfort and sportiness

you want your bike to accompany you off-road as well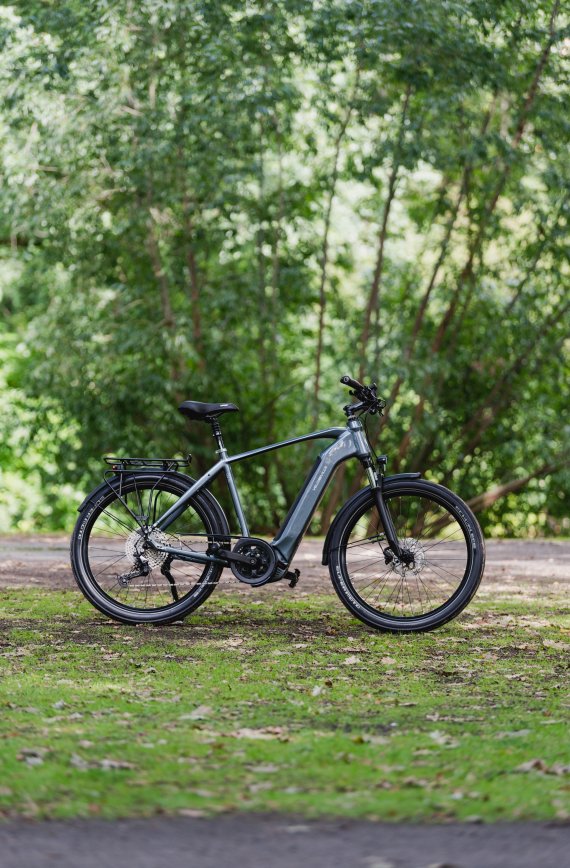 Fully Tour
The big improvement in the trekking bike: the Fully Tour models come with rear suspension that greatly increases comfort. This means you can tackle any tour and master unpaved roads with ease. Our Fullys offer you equipment suitable for everyday use, such as the light system, the side stand or the wheel guards. This way Fullys convince in everyday use and have an advantage over mointain bikes. 
Choose Fully Tour if
you want to get the maximum comfort

you want to take care of your back while riding

your tours take you over hill and dale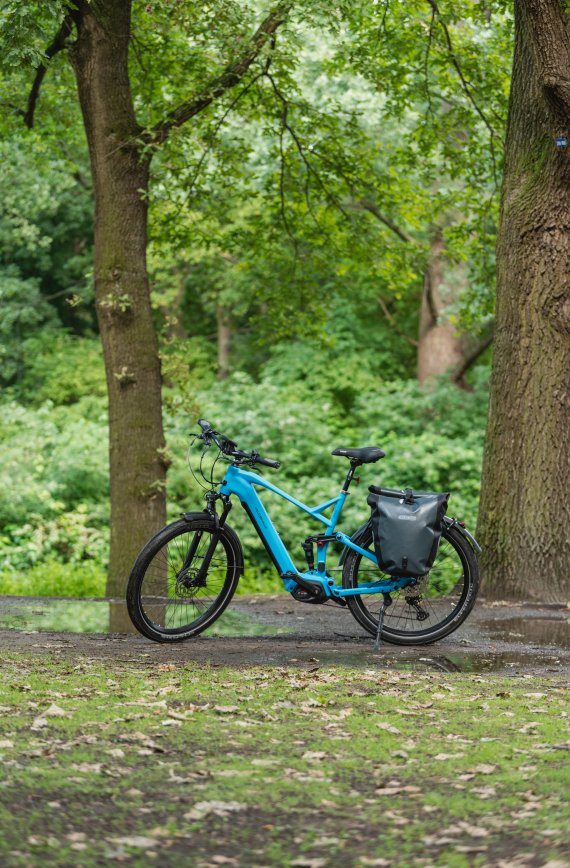 Compact
Compact bikes simply offer more flexibility on the road: making the best use of limited space when camping, quickly catching the train when commuting or enjoying the full Bosch power on tour - the compact models have advantages that are obvious. Due to the design you can store them  in a space-saving way and take almost anywhere, while at the same time they offer a full riding experience without restrictions. The basic model equipment  is already designed for a lot of variability: you can adjust the stem and saddle can to your own size without any tools, and with a luggage rack and lights our compact bikes are also really suitable for everyday use. Foldable pedals are available as an option to round off the ride qualities.
Choose Compact if
you want to store your bike in a space-saving way

you want a high degree of variability in height adjustment

you are looking for a manoeuvrable bike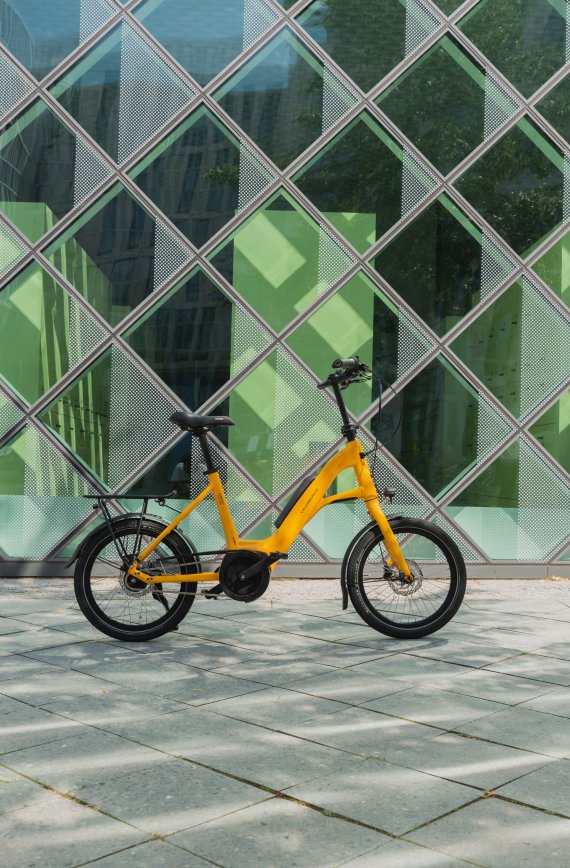 Esprit
Our Esprit bikes are the stylish companions. Here we put a lot of emphasis on a slim integration of the drive and the matching of the components to the extravagant look. Here you can remove the motor and battery from the bike as a single unit, which makes it possible to ride it like a classic bike. This means you can get around town quickly, because that's where Esprit bikes are at home.
Choose Esprit if
you like to combine purist design with riding fun

you want to make a style statement with your bike

you want to ride a lightweight bike in urban areas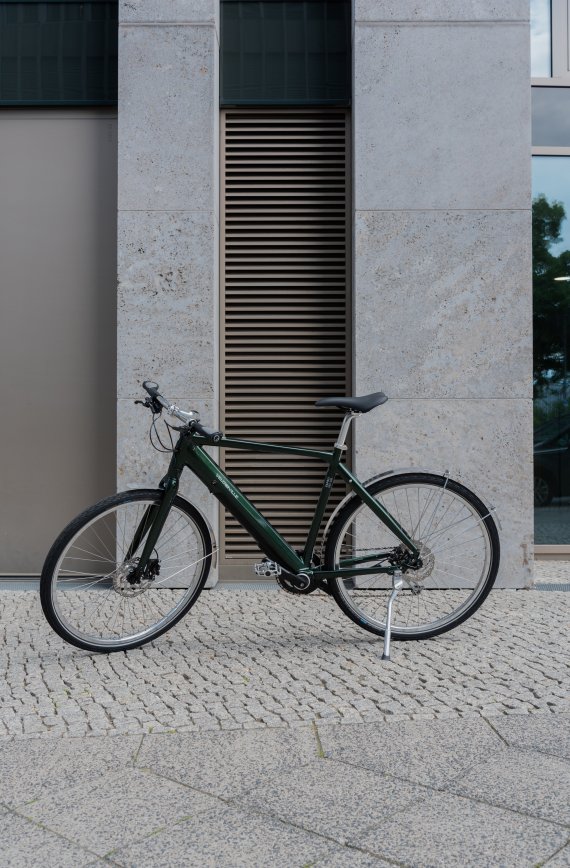 Comfort
With their low entry, they are particularly comfortable: the Comfort bikes take advantage of the battery positioned on the rack in order to make getting on the bike even easier. The handlebar/stem combination ensures that you sit more upright and therefore more comfortably. This way you can enjoy longer tours with comfort.
Choose Comfort when
you want to get on the bike particularly easily

you are looking for a daily companion for shopping

you want your tours to be as comfortable as possible