E-Bike Compact
KEB 590
A new era of Custom Made.
The KEB 590 uses the Performance Line SX motor from Bosch. Choose your gear and other components. A stepless height-adjustable stem and a compact frame come as standard.
Due to the space-saving design, you can store our compact series bikes easy in the car, the bicycle garage in your camper or in the cellar.
Configurate your dream bike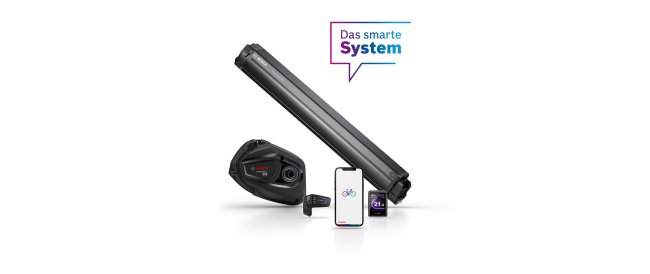 Bosch Smart System
With the Smart System, the components of the drive are optimally linked. The display, control unit, various batteries and motors allow you to customise your riding experience with the Bosch Flow app. With the over-the-air updates, you are always up to date.
Equipment packages
Ergonomy
The step saddle and ergonomically shaped grips from SQLab offer further benefits in terms of riding comfort, and the package is particularly suitable for touring-oriented frequent riders.
Grips: SQLab 710
Saddle: SQLab Ergolux Active 2.0
Vario
The Vario package makes your bike even more compact. This is achieved by folding pedals and a rotating stem (which allows the handlebars to be moved quickly and comfortably sideways).
Premium
Premium quality through and through: We replace the high-quality components with even better ones.
Seatpost: by.Schulz G.2 ST
Headlight: Busch & Müller IQ-X 150 Lux TS
Frame lock: with
Charger: 4A
Style
A brown saddle, brown tyres and brown grips give your bike a vintage look.
Tyres: Schwalbe Super Moto-X, 62-406, brown
Saddle: Selle Royal Loire, brown
Grips: Herrmans Primo, brown
Fittings

Wave 20"
7 speed Shimano Nexus freewheel
8 speed Shimano Nexus freewheel
5 speed Shimano Nexus freewheel
8 speed Shimano Alfine freewheel
11 speed Shimano Alfine freewheel
Colour options
Each available in matte and gloss finish.
Equipment
Busch&Müller MYC (50 Lux)
The MYC headlight is compact and provides good illumination of the road. With a luminosity of 50 lux, it illuminates the near field area in front of the bike evenly and brightly. An additional plus: the light bars on the side make you and your bike easily visible in traffic.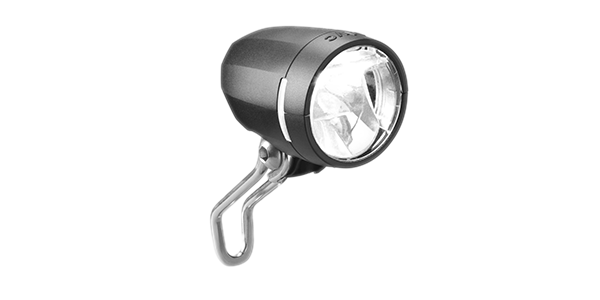 Selle Royal Explora
With the Explora, you can go on everyday and leisure rides alike. It was specially developed for touring in mixed terrain, where it really comes into its own: with its comfortable padding that absorbs vibrations and shocks, it is suitable for both more upright and flatter sitting positions.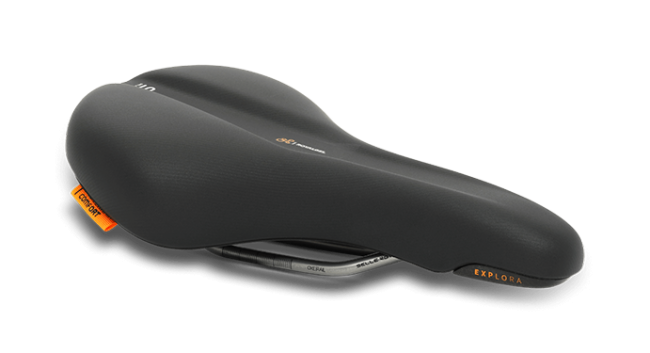 Herrmans Nordic Trace Plus
The Nordic Trace Plus from Herrmans is a stylish e-bike rear light that has a brake light function via sensor. No special brake lever is needed for this. It has a high-quality finish and is also characterised by its consistent light pattern towards the rear.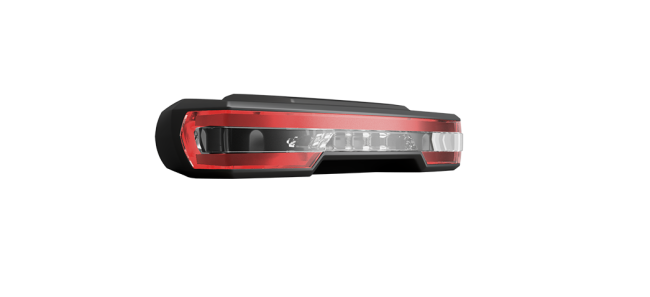 Bosch 400 Wh
The battery for all everyday journeys. The 400 Wh battery masters the ride to work, to the shops or ride after work without any problems.
Shimano Disc MT200
This disc brake impresses with solid workmanship and high-quality materials. It benefits from the technical expertise of Shimano. The One-Way-Bleeding bleeding system allows easy maintenance, the grip width of 75 mm is also suitable for smaller hands. Its versatile design suits the numerous bike types and is always a good and inexpensive alternative.
Ergotec Atar
This aluminium patented seatpost with a two-screw clamp enables the saddle to be moved backwards by up to 25 mm. It is suitable for saddles with stays that are 7 and 8 mm thick.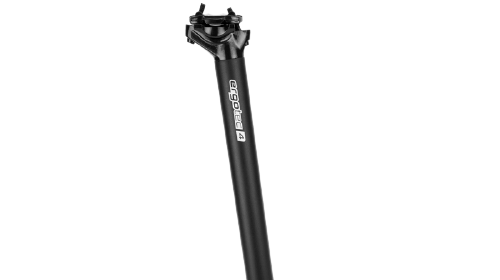 Ergotec Active Flex
With the Active Flex System from Ergotec, the grip itself can be adjusted. This means that the hand rest can be adjusted either directly for sport or comfortably and conveniently. To do this, simply change the flex stick included.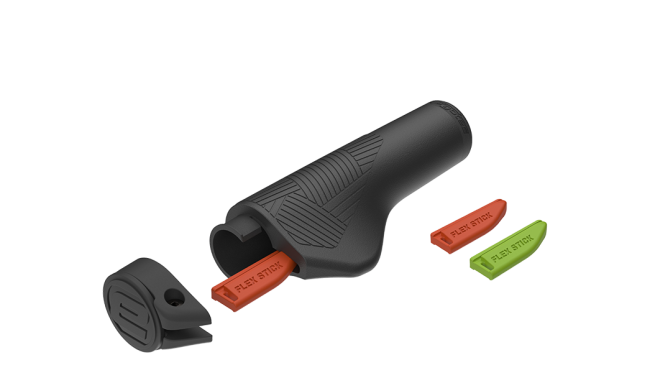 Ergotec Trekking
The Ergotec Trekking handlebar offers very good all-round properties, and its ergonomic bend and slight rise make it an ideal fit for trekking and touring bikes that can also be used for everyday use.