E-Bike Urban Mobility
TOUR 2FIVE
The TOUR 2FIVE combines a remarkably durable gear shift with a powerful rear motor. You can also choose your favourite colour and some components.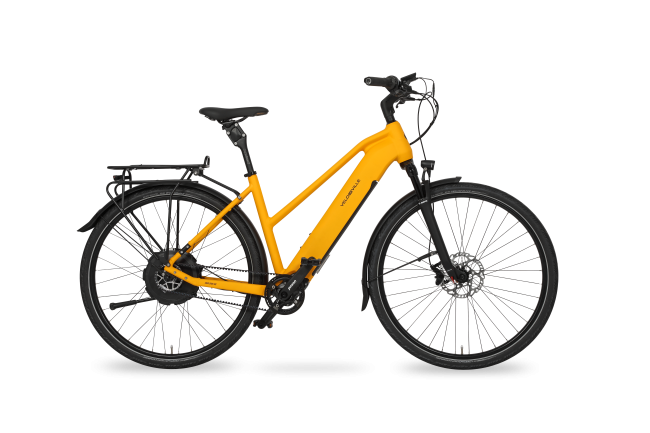 The Urban Mobility series is designed for city life. Elegance and power create riding enthusiasm and everyday life can be mastered effortlessly. Different frame shapes are possible and the components are selectable.
Configurate your dream bike

Diamant
The massive down tube and beefy design fits perfectly for a powerful and fast riding experience.

Trapez
The trapezoidal frame looks sporty and powerful from all sides. The battery and the motor are perfectly integrated. 
Equipment packages
Cross
Turn your bike into a real off-roader. Also includes a sporty suspension fork and many other components for off-road riding.
Tyres: Schwalbe Smart Sam, 57-622
Luggage carrier: without
Headlight: without
Rear light: without
Wheel guards: without
Style
A brown saddle, brown tyres and brown grips give your bike a vintage look.
Tyres: Schwalbe Energizer Plus, 50-622, brown
Saddle: Selle Royal Loire, brown
Grips: Herrmans Primo, brown
Ergonomy
The step saddle and ergonomically shaped grips from SQLab offer further benefits in terms of riding comfort, and the package is particularly suitable for touring-oriented frequent riders.
Grips: SQLab 710
Saddle: SQLab Ergolux Active 2.0
Premium
Premium quality through and through: We replace the high-quality components with even better ones.
Headlight: Busch & Müller IQ-X 150 Lux TS
Brakes: Magura Disc MT5N/MT4N
Frame lock: with
Comfort
Make your bike more comfortable with one package: this combination of different components creates a more upright, comfortable riding position.
Stem: Ergotec Sepia 50
Handlebar: Ergotec Comfort
Frame lock: with
Fittings
Frame type
Diamant
Trapez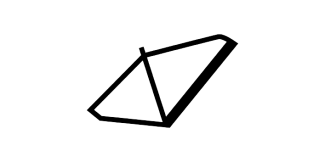 Diamant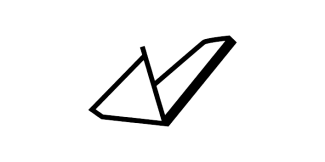 Trapez
Colour options
Each available in matte and gloss finish.
Equipment
Neodrives Z20
The Neodrives Z20 has no gearbox, which is why it runs particularly quietly and requires little maintenance. As a rear motor, it can be combined perfectly with the Pinion gear system.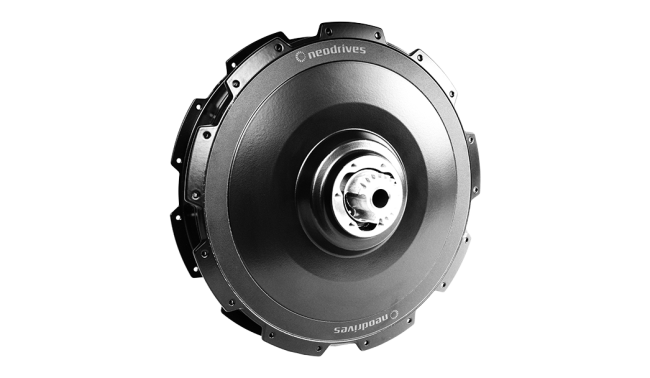 Selle Royal Explora
With the Explora, you can go on everyday and leisure rides alike. It was specially developed for touring in mixed terrain, where it really comes into its own: with its comfortable padding that absorbs vibrations and shocks, it is suitable for both more upright and flatter sitting positions.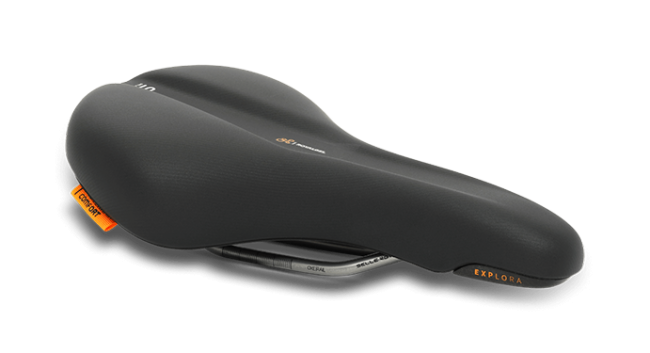 Herrmans Nordic Trace Plus
The Nordic Trace Plus from Herrmans is a stylish e-bike rear light that has a brake light function via sensor. No special brake lever is needed for this. It has a high-quality finish and is also characterised by its consistent light pattern towards the rear.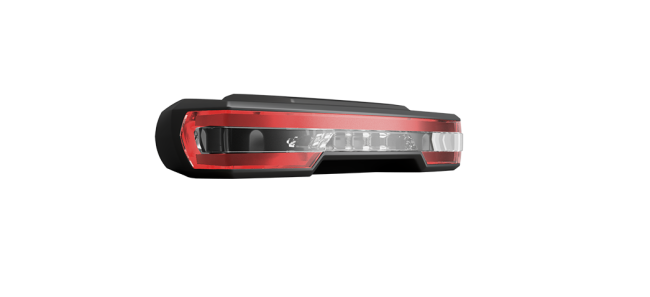 Magura Disc MT5N/MT4N
The combination of the two Magura brakes significantly increases braking power. At the front, the MT5N uses a hydraulic four-piston brake, which transmits the power in a well-dosed manner and allows a more powerful braking point to be reached. As the weight is directed towards the front wheel during braking, a slightly less powerful brake is needed at the rear, also to prevent the rear wheel from locking. The MT4N as a hydraulic two-piston brake therefore complements the set perfectly.
SR Suntour NCX, 27,2mm
The Suntour SP-12 NCX post uses the parallelogram design. This enables a much finer response of the suspension and thus a significantly higher riding comfort. The spring stiffness is adjustable on the underside and supports 70 - 95 kg. Even shocks from small bumps are precisely absorbed.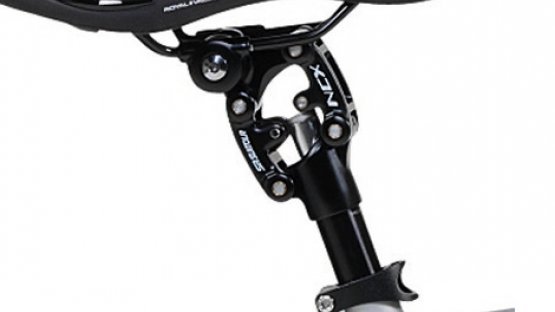 Ergotec Active Flex
With the Active Flex System from Ergotec, the grip itself can be adjusted. This means that the hand rest can be adjusted either directly for sport or comfortably and conveniently. To do this, simply change the flex stick included.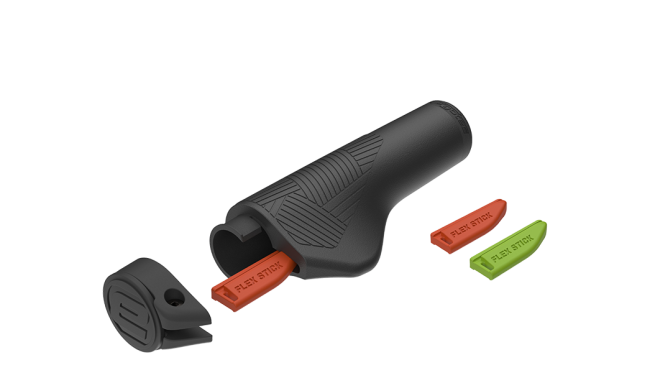 Ergotec Trekking
The Ergotec Trekking handlebar offers very good all-round properties, and its ergonomic bend and slight rise make it an ideal fit for trekking and touring bikes that can also be used for everyday use.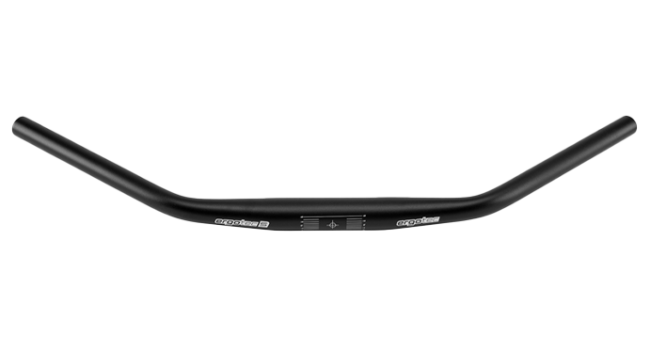 Herrmans MR-9E (70 Lux)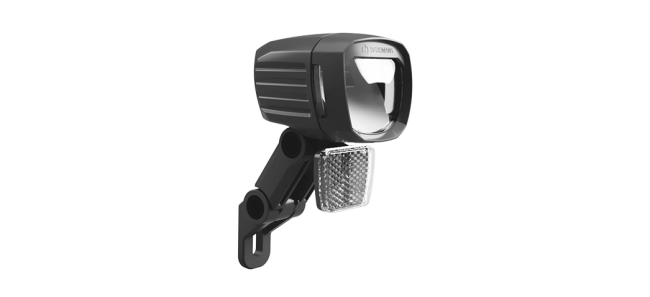 RST Vogue E Air 28"/80
The Vogue Air from RST has air suspension with 80mm travel for comfortable riding. It was specially developed for trekking and city bikes and offers finer adjustment possibilities than a steel suspension fork thanks to the air cartridge.