Eco grey - the sustainable color
18. August 2022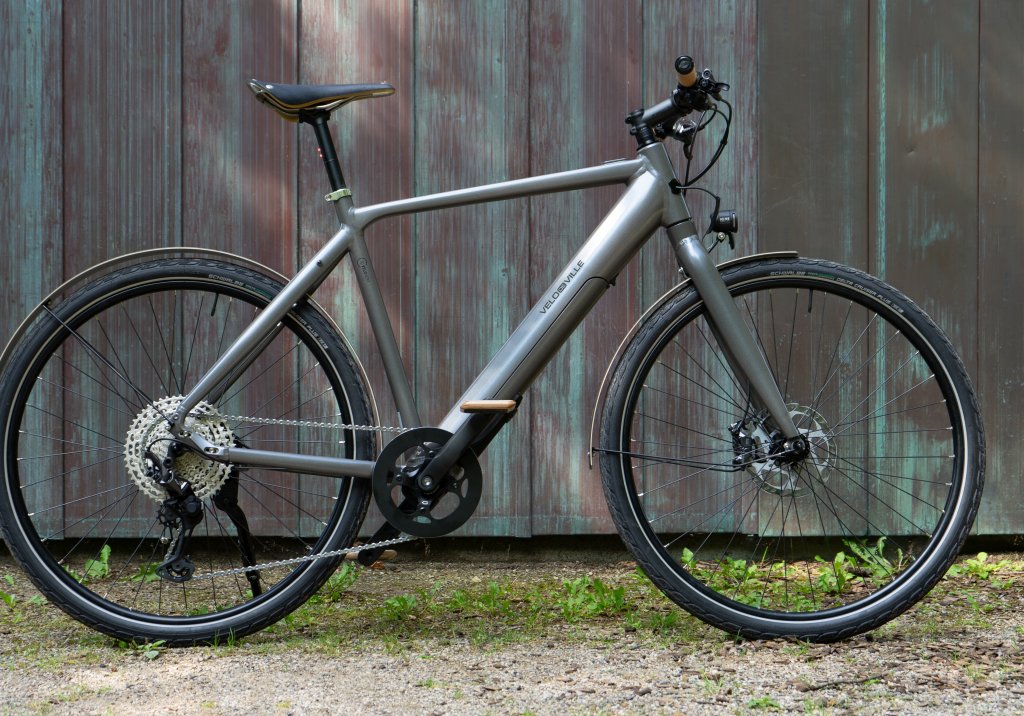 Bicycles and e-bikes are widely considered to be very sustainable means of transportation. But at VELO DE VILLE, we don't want to rest on that laurels and are working to make production and the product itself even more sustainable. One big step is to avoid waste in the powdering process - which is where our many colors end up on the frame.
VELO DE VILLE stands for Custom Made, including the wide range of colors we offer. Each of our frames is powder-coated here in Muenster, Germany, to offer you a huge range of colors. However, this step of the process always produces powder residues. These were no longer usable and were therefore thrown away, until an employee asked himself what color would be obtained if one recycled the remnants of a week's production, and thus all the different colors, and powdered a bike with it. This is how our new "Eco grey" was born. Because the paint residues result in a beautiful, shimmering gray tone. Of course, this shade can always look a little different, depending on which colors were powdered in a given week and how often. Thus, not only the bike, but also the color is a truly unique.
Configure your new dream bike in the color "Eco grey" now. A real eye-catcher, which incidentally makes your bike a bit more sustainable.